For the picture book set:
Not scary, but tension-filled with a funny ending:
A Dark, Dark Tale
by Ruth Brown begins "in a dark, dark wood", with illustrations that follow, camera-like, as a black cat enters a house and investigates what's up "the dark, dark, stairs" and "in the dark, dark closet". (Spoiler: It's "A MOUSE!")

Definitely quirky, possibly a bit creepy (according to some camps), but I found it funny and clever:
The Wolves in the Walls
by Neil Gaiman, progenitor of "All Hallow's Read" as an event, illustrated by Dave McKean, tells the story of a nuclear family (father, mother, daughter Lucy & a son) whose house is overtaken by wolves. Lucy hears the wolves in the walls making "sneaking, creaking, crumpling noises", but her family doesn't listen . . . but "if the wolves come out of the walls, it's all over."
For the middle-grade set:
Jane-Emily
by Patricia Clapp, now available as a reprint is creeptastic. It was one of my favorite books as a fifth-grader, and I still harbor terrific fondness for it. Nine-year old orphaned Jane goes to visit an aunt for the summer, where she stays in the room that once belonged to willful Emily - now a malevolent spirit. Mwahahaha.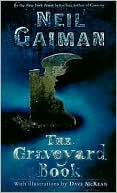 The Graveyard Book
by Neil Gaiman opens with mass murder, is set in a graveyard, and involves plenty of the undead. Creepy, wonderful, and deserving of the many awards showered upon it, Gaiman based the structure and general plot of the book on Kipling's
The Jungle Book
: a series of related short stories, each complete in itself, but that join together to form a single tale of an orphaned boy being raised (somewhat communally) by strangers, who is being stalked by the same evil force that killed his family.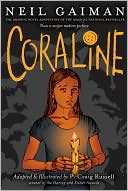 Coraline
by Neil Gaiman (including a graphic novel version illustrated by P. Craig Russell (pictured)) tells the story of an only child named Coraline who feels (and sometimes is) overlooked - until she goes through the door in the wall and meets the Other Mother, whose world almost literally revolves around Coraline. Can Coraline outsmart the Other Mother, saving herself, her parents and the souls of the other children the Other Mother has claimed? (Spoiler: She can - but it's a creepy ride to get there!)
Troll's-Eye View: A Book of Villainous Tales
is a short story collection edited by Ellen Datlow and Terri Windling. I
reviewed it
not all that long ago, but it would make a fantastic choice for All Hallow's Read. Some of the stories are more comical than creepy, but the collection includes a mix.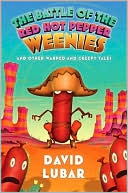 Invasion of the Road Weenies
(seen here),
The Curse of the Campfire Weenies
,
Invasion of the Road Weenies
, and
In the Land of the Lawn Weenies
by David Lubar are all most excellent choices, full of witty, creepy tales - some of which will make you squirm, some will make you laugh, and some will make you check under your bed at night. I
interviewed David Lubar in 2007
as part of the Winter Blog Blast Tour, which included quite a lot of discussion about the
Weenie
books.
Tomorrow:
All Hallow's Read recommendations for teens.
Later tonight:
A
Sense & Sensibility
post - we're at the end of Volume I!