Upon spying this recent picture book by Kevin Henkes, I was reminded of one of my favorite lines in a book ever -- "Today was a difficult day. Tomorrow will be better." That's from Kevin's earlier book,
Lily's Purple Plastic Purse
. And this book was entitled
A Good Day
, so I figured it was the better day.
And it was, kind of. Only in the beginning, it wasn't.
At the beginning of
A Good Day
, things go wrong for all the characters -- in fact, it's a bad day for little yellow bird, little white dog, little orange fox and little brown squirrel. Little yellow bird lost his favorite tail feather, and little brown squirrel lost something heavier.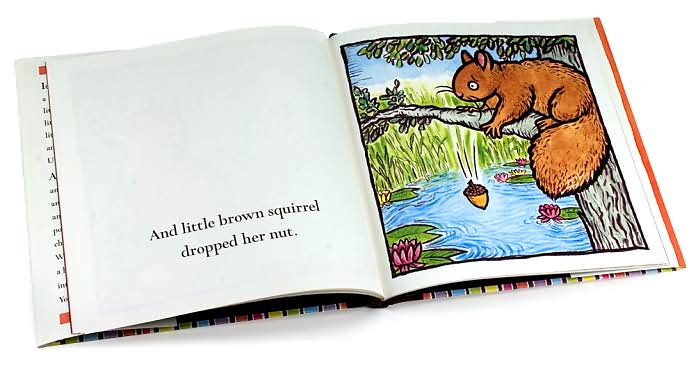 See what I mean?
But then, all things get turned right. Little yellow bird can fly higher than ever, for instance. The other animals find out that things are good as well. And a little girl who lives nearby finds the yellow feather and runs home shouting "What a good day!" Oh, and little brown squirrel?